information
2020-04-06 22:22:00
緊急事態宣言を受け、新日の基 は4月8日(水)〜5月6日(水)まで臨時休業致します。5月7日(木)より再開予定です。
明日4月7日(火)が今月の最終営業日となります。
換気を良くし、席を離してご案内致します。
どうぞよろしくお願い致します。
As per the announcement from Prime Minister and Tokyo Mayor, we have decided to close the restaurant from 8 April to 6 May.
Tomorrow, 7th April is our last day in April, so if you need some food please pop in, we also have take out menu!
2020-04-03 18:03:00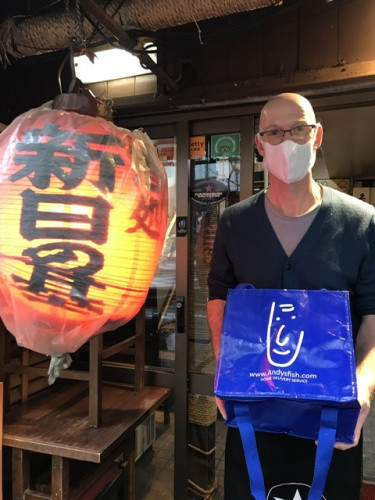 We will open tomorrow and next week.
Also, for those craving food from Andy's, please call!
We are offering a take-away service with any of your favourites!
Please call or pop in for information.
引き続き、テイクアウトもよろしくお願いいたします!
2020-04-01 19:33:42
今日から完全禁煙!
席を離してご案内します。
テイクアウトもご用意できますのでぜひぜひ! tel: 03-3214-8021
#新日の基 #andysshinhinomoto #shinhinomoto #有楽町